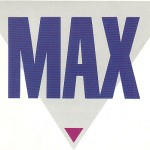 Since 1990, the Municipal Area Express (MAX) buses have been carrying commuters from various South Bay cities to employment sites in El Segundo. MAX service is jointly provided by the cities of El Segundo, Lawndale, Lomita, Torrance as well as the City and County of Los Angeles; Torrance,as the largest city in the South Bay, serves as the lead agency.
However, MAX service is now in danger of severe route cutbacks or even total cancellation because the City of Torrance plans to pull out of the joint agreement, citing increasing costs and fewer Torrance residents using the service. As lead agency, Torrance's share of MAX operating funds is the largest; a Torrance pull out might mean severely curtailed service, or the end of MAX altogether.

History of El Segundo and its transit service
El Segundo (Spanish for "The Second"), named because it was the site of Standard Oil's second refinery in California (the first one was in Richmond), became an incorporated city in 1917. The Los Angeles Airport opened in 1930, and many aviation-related businesses shortly set up shop in nearby El Segundo. Defense and aerospace companies followed suit during World War II and the Cold War.
El Segundo never had much bus service. Perhaps the most important route was the one connecting El Segundo with Los Angeles (via LAX) and the Beach Cities. (see article about the #439 for more details). Greyhound also served the city via its Long Beach-Santa Monica route (now Metro #232). A handful of private transit companies such as Inglewood City Lines and Cross Town Bus of Lynwood, also provided service to El Segundo.
The public transit lines, however, did not serve the industrial part of El Segundo particularly well, so "buspool" operators stepped in to fill in the gap. Passengers paid a monthly fee to ride on a chartered bus from places as far away as the San Fernando Valley, Orange County or even the Inland Empire, to their jobs in El Segundo.
Closer-in commuters, such as those living in the South Bay, desired a solution that would combine the direct service of the buspools with the flexibility of regular public transit service. The federal Urban Mass Transportation Administration agreed to fund a demonstration service implementing 14 new Southern California Rapid Transit District bus routes. The service was known as the "Bus Employees Express Program" or simply "BEEP."
BEEP started operating on June 1, 1978. Each route operated to El Segundo in the morning, dropping off passengers destined to El Segundo Employment Area. Limited stop service along surface streets kept travel times as low as possible. Although the BEEP routes did attract many commuters out of their cars (1979′s gas shortages certainly helped!) they never made the desired 60% farebox ratio, only a disappointing 23%. After the UMTA funding ran out in May 1980, RTD consolidated several BEEP routes and cancelled others. By early 1984 only two routes remained: #685 serving Rancho Palos Verdes and Torrance, and #686, which served San Pedro, Wilmington, Lomita, Torrance and Lawndale on its way to El Segundo. In 1987, Rancho Palos Verdes subsidized the #685, while #686 became part of Los Angeles' "Commuter Express" network.

CTIP
In 1988, the cities of the South Bay, along with the aerospace companies in El Segundo, made plans for a transit system designed for  El Segundo Employment Area commuters.  The original "Commuter Transportation Implementation Plan" (CTIP) called for a 14-route transit system, but this proved too costly to operate. Also, the RTD bus drivers unions complained that the system duplicated too many RTD bus routes, and would take away their riders.
Instead the cities settled on three routes: the existing #686 and #687, plus a route along the coast serving the three beach cities (Redondo, Hermosa and Manhattan). The coastal route replaced the former "Herman" commuter bus, which linked Hermosa and Manhattan Beach with El Segundo until its cancellation in 1986.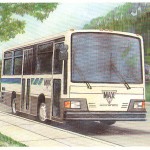 MAX
The new bus service, named "Municipal Area Express" or "MAX" began operations on April 18, 1990. After a few hiccups, including a bus driver being cited for not having licence plates on his new bus, the service was well received, with additional buses being dispatched due to overcrowding. MAX Route #1 served the Beach Cities, #2 was the former RTD #685 route through Torrance to Palos Verdes, and #3 was LADOT's #686 to San Pedro. Torrance Transit also extended its #8 (Hawthorne Bl) route to El Segundo and LAX.
To lure commuters out of their cars, the MAX buses featured amenities such as reclining seats and reading lights. As did the old BEEP service, MAX made limited stops (transfer points and major destinations). Although MAX was primarily for El Segundo commuters, buses dropped off at other destinations such as TRW in Redondo Beach, Allied Signal or El Camino College (both in Torrance).
Bye Bye Surfers, Hello Airmen
In May 1993,  the Beach Cities (Hermosa, Manhattan and Redondo) decided to pull out of MAX due to insufficient ridership a. Thus, Route #1 ended service. (It was thought that extending the route south to Palos Verdes Estates would generate more ridership, but PVE decided not to participate in the system).
About that time an express version of Route #3 started service. The new Route #3X served San Pedro, then ran non-stop via the I-110 and I-405 freeways to El Segundo, shaving xxx minutes off the trip. #3X also served Air Force housing in San Pedro, so this route became extremely  popular with military personnel commuting to the Los Angeles Air Force Base in El Segundo.
New, larger buses were purchased in 2002. These vehicles were solid blue with a new logo.
Rancho Palos Verdes Pulls Out
In March 2011, the City of Rancho Palos Verdes withdrew from MAX. Increasing costs of the service (including new buses once the units purchased in 2002 reached retirement age in 2012), and minimal use of MAX by RPV residents (only 20 daily passengers boarded south of PCH) were the main reasons for RPV pulling out of the system, although officials in that city had expressed disagreements with the way Torrance was managing MAX as early as 1993. In particular, RPV thought that the formula allocating operation costs among the cities was not easily understandable and required RPV to pay a greater share than it thought it should.
As of June 30, MAX service on Route #2 was cut to PCH, and the number of round trips was reduced from four to two.
Et tu, Torrance?
After Rancho Palos Verdes voted to leave the system, lead agency Torrance began seriously questioning its involvement in MAX. RPV's departure meant that the cost for each remaining city would rise. Torrance's share of the subsidy was about $6 per passenger (Torrance Transit's per-passenger cost was only $3). And, the number of Torrance residents who actually rode MAX had dropped by 12% from 2010 to 2011.  Torrance's share of the cost of the new buses would be about $300,000. The money spent on MAX, Torrance officials surmised, could be better spent on dealing with the rising costs of own bus services.
Current MAX Route #2 passengers could use Torrance Transit #2 along Anza and transfer to #8 at Artesia Bl for service to El Segundo. Most MAX Route #3  passengers were observed riding the bus to/from El Camino College; most these trips could be accommodated on Torrance Line #5 along Crenshaw. (Passengers from San Pedro would need to use Metro #205 and #232 to access Torrance #5 at PCH/Crenshaw.)  Those along Crenshaw who still needed to go to El Segundo could cobble together a three-bus trip via Torrance #2 at Artesia and then Torrance #8, or use any number of Metro lines, but a one-seat ride would no longer be possible.
But then there was the matter of Route #3X, which did not serve Torrance at all, but bypassed it via the freeway. #3X is heavily used by Air Force personnel, and it remains uncertain who would operate it if MAX ceased to exist.
The Council Votes…
On February 28, 2012, the Torrance City Council voted to continue supporting MAX for one more year, using city reserve funds. Torrance does plan to end support for MAX in 2013; this means that if MAX is to continue, another source of funding will have to be found.
References
"History of El Segundo" City of El Segundo (http://www.elsegundo.org/working/history/default.asp)
Municipal Area Express-History (http://www.maxbus.com/108.htm)
Descriptive Summary of the Bus Express Employee Program : a demonstration of employment center bus service. Final report. Washington DC : US Department of Transportation, September 1980
Evaluation of the El Segundo Employment Center Subscription Bus Service Demonstration : Executive Summary. Final Report. Washington DC : US Department of Transportation, July 1982
"10 cities ratifying South Bay transit pacts." Daily Breeze, November 3, 1988
Rae-Dupree, Janet. "South Bay transit plan irks union." Daily Breeze, May 13, 1989
Ryan, Carol. "Bus program for aerospace workers stalls." Daily Breeze, December 27, 1989
Radcliffe, Jim. "Comfort to the MAX – Commuter buses roll into spotlight" Daily Breeze, February 6, 1990
Ryan, Carol. "South Bay commuters offered lift – Workers to take bus to El Segundo jobs" Daily Breeze, April 15, 1990
Ryan, Carol. "MAX steers into innovative future – Shaky start-up doesn't deter bus commuters." Daily Breeze, April 19, 1990
Radcliffe, Jim. "Traveling in style – South Bay's MAX bus line warned to boost efficiency or lose funding." Daily Breeze, September 26, 1992
Montgomery, Marie. "MAX bus line under fire – RPV blames Torrance Transit for bad service." Daily Breeze, March 19, 1993
"MAX bus service canceled in Redondo – Council cites low ridership, high cost." Daily Breeze, March 11, 1993
Radcliffe, Jim. "MAX bus route runs out of gas." Daily Breeze, April 9, 1993
"Hermosa to withdraw from MAX bus service," Daily Breeze,April 15, 1993
Sudano, Andrea. "Bus line survives aerospace ups, downs." Daily Breeze, April 18, 2005
Pamer, Melissa. "RPV council set to reconsider support of MAX bus services" Daily Breeze, November 30, 2010
Dobruck, Jeremiah. "Peninsula loses MAX commuter bus service." Palos Verdes Peninsula News, December 2, 2010
Parner, Melissa. "Rancho Palos Verdes withdraws from MAX bus service" Daily Breeze, March 16, 2011
Dobruck, Jeremiah. "Worries about lack of transparency spurs move to leave organization headed by Torrance Transit." Palos Verdes Peninsula News, March 17, 2011
Green, Nick. "Torrance signs on for one more year of MAX bus service" Daily Breeze, March 31, 2011
Green, Nick. "Bus system reaching end of line?" Daily Breeze, April 1, 2011
Green, Nick. "Municipal Area Express service may be canceled" Daily Breeze, January 22, 2012
Green, Nick. "Torrance opts to consider cuts, fare hikes rather than leaving MAX" Daily Breeze, January 24, 2012
Green, Nick. "Torrance's planned withdrawal from MAX transit may kill entire service." Daily Breeze, February 7, 2012
Green, Nick. "Torrance proposes using reserve funds to continue MAX service" Daily Breeze, February 9, 2012
Green, Nick. "MAX bus line wins one-year reprieve." Daily Breeze, February 29, 2012
[Torrance city council reports]